Words from the Woods December 2018
13th December 2018
Words from the Woods ... to keep you in touch with all the amazing things happening in the woods and beyond We've had a lovely few months in the woods, teaching, learning, sharing special times and enjoying exploring traditional skills with a great mix of people. Hope you all have a great festive season.. . best wishes Gareth and Ro
As they have been helping Nature, Nature has been helping them
We've had another fantastic year with the Full Cycle Project working each month throughout the year with a wonderful group with the aim of improving their physical and mental wellbeing. This year's Full Cycle group comprised of adults with issues associated with Mental Health, homelessness, Drug & Alcohol and Learning Difficulties. We have run the project with a fantastic team from Rusland Horizons and Cumbria County Council Health & Social Wellbeing System.

Clare Dyson (Rusland Horizons) comments "I can't emphasise enough the impact that this programme has had on the group and how well the funding allocated to running this programme has been spent. The guys, who have been with us for a day a month for the past year, have coppiced an area of woodland, made charcoal and greenwood items from the wood they cut, forged tools with their home made charcoal, planted trees, cooked over the fire and built relationships, confidence and self-esteem. As they have been helping nature, nature has been helping them."
The Ultimate Christmas Present without Packaging?
We are having our usual flurry of people buying a place on one of our courses as a Christmas Present. Pop us an email and we can design you a unique voucher to wrap up under the tree.
Spoon Carving,
Bowl Carving
Rustic Bench Making
Scandinavian Shrink Pot Carving
Bushcraft Camps for families
Woodland Explorer 3 day camp for 8-14yr olds
Explore What Matters Woodland Camp (adults)
View all the 2019 Course Dates.
Woodland Apprenticeship Scheme
In another great project run by Rusland Horizons we've been teaching on the Coupes and Cords module of the Year 3 Apprenticeship. The scheme offers young people the opportunity to gain skills to enable them to get started on a career in Countryside Management.
Wonderful Willow
Ro and Debs have been enjoying planting some new willow installations and revisiting old ones to help keep them looking beautiful. Our most recent project is a 43 metre 'fedge' designed as a gentle edge for Grayrigg school's new wild area. Such a pleasure to be helped by the wonderful Grayrigg children on some sunny and frosty days.
Cumbria's Top 50 Trees
Cumbria's Top 50 Trees is a wonderful celebration of the county's biggest and most magnificent living plants. This project happened a couple of years ago when all of the 50 trees were nominated by members of the public. Those 50 trees – and the unique stories behind them – are now in a special gallery.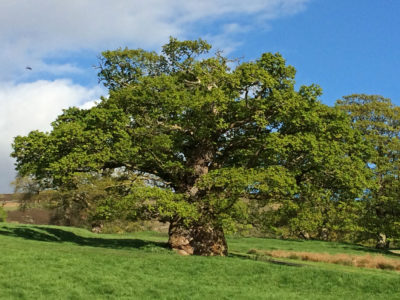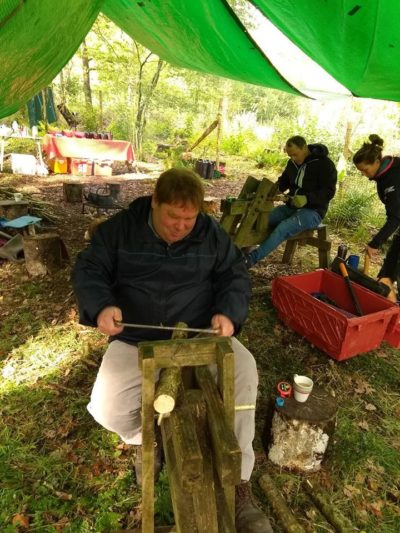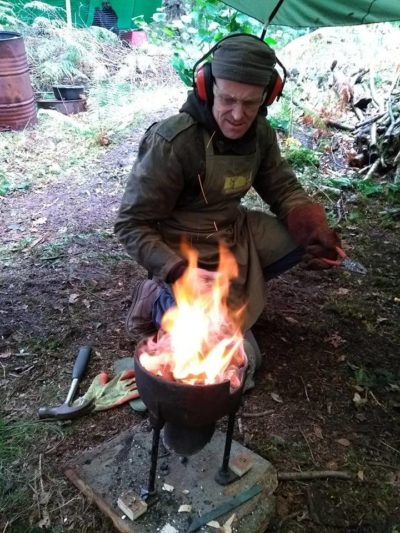 Lorna Singleton: Modern Basketry Exhibition
Museum of Lakeland Life & Industry on 19 Jan - 6 May 2019 One of the UK's last remaining 'swillers', Lorna Singleton uses long-established methods to create beautiful hand-woven baskets for the modern day.'Swilling' was popular in 19th century Cumbria. In this instance it is not a term to do with drinking or pigs, but refers to an ancient craft practiced in England - oak basket making.Lorna is one of only four craftspeople in the entire world maintaining this skill and way of life. She will now have her beautiful work exhibited in Kendal, Cumbria.
Find out more at www.lornasingleton.co.uk.
Horseback Round the Lakes
A talk by Clare Dyson on Saturday 26th Jan 2019 at 7.30pm at the Footprint, Windermere A dream, a brave pony, a loyal dog, some rolling fells, crystal clear rivers, lush woodlands, wild camping, some lovely people, high mountain tops and rocky mountain passes... all here in the Lake District.
Last May Clare spent a month travelling on a Fell pony called Pansy along bridleways and old pack horse routes through the Lake District with her dog Finn.
Rusland Horizons Events
Lots of great events coming up in the new year.
Practical Conservation Volunteer Work Party: Tues 8 Jan 2019
Practical Conservation Volunteer Work Party: Tues 5 Feb 2019
Heritage Skills: Winter Tree Identification: Sat 16 Feb 2019
Heritage Skills: Hedgelaying: Sat 23 - Sun 24 Feb 2019
For more information, see the Rusland Horizons - What's On guide.
POEM CORNER...

Wild is a child who stays out until dark
Wild is the child that lights fire with bark
Wild is a child with mud on their knees
Wild is the child who climbs up in the trees
Wild is a child a long way from home
Wild is the child with no need for a comb
Wild is a child who wipes their bum with a leaf
Wild is the child who uses a stick to brush their teeth.
Wild is a child who sleeps under the stars
Wild is the child who keeps tadpoles in jars
Wild is a child who fell out of a tree
Wild is the child with their own parking space at A&E
Wild is a child that I would like to be.